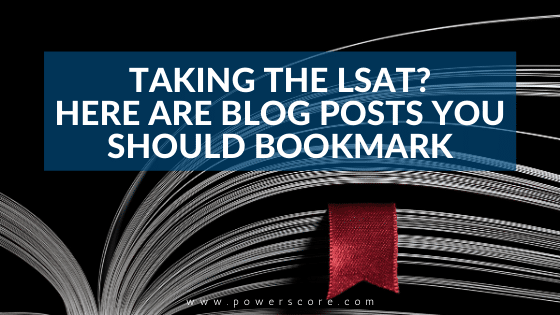 With the LSAT looming over you and everyone and their mother is offering you their tips, most everyone (we hope) means well. Sleep more! Study more! Worry less! Eat well! Exercise! etc. While we hope that our Blog is a reasonable voice in this cacophony of wisdom, there is no question that receiving just the right advice, and at the right time, is not always easy. (OK, it's a little easier if you pay for it).
Especially if your LSAT test is right around the corner, now, more than ever, you want the advice you receive to be on point. To that end, below you will find a list of our most helpful blog posts we've written organized by subject matter and area of concern. This represents the collective wisdom of some of the world's foremost LSAT experts, so handle it with caution: it may cause brilliance!
Just kidding.
But seriously: these are all Blog articles you should have bookmarked. Now, you don't have to: just bookmark this one instead.
General Tips
Timing and Endurance
Test Mentality
Logic Games
Reading Comprehension
Logical Reasoning