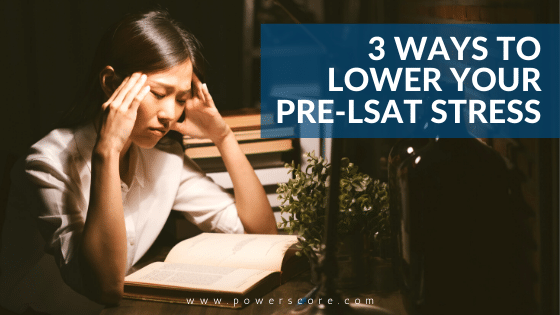 If your LSAT test administration is on the horizon, you're likely focusing on the final countdown to the big day. At this point, you (should) have already invested a significant amount of time and effort into preparation. Maybe you took a course, worked with a tutor, or used our free self-study site. Ideally, you also have a number of practice tests under your belt and an effective and efficient approach to the test. Your opportunity to crush the LSAT is swiftly approaching! With that in mind, here are a few ways to help make the countdown as stress-free as possible.
Take it Easy
To whatever extent possible, plan to relax the day before the test. This is a point about which most test experts agree. If you've been preparing, it should be fairly obvious, but the LSAT is not a test you can cram for. It's not one you can memorize and tackle without a plan of attack in place. If you can, try to avoid working or studying the day before to ensure you're well-rested and ready to bring your A-game. If it's difficult to keep the test off your mind, try to focus on less specific concepts. For example, read up on avoiding test day anxiety and ensuring you have the right mental outlook going into the test.
Get Your Ducks in a Row
It's not too early to make sure you have everything you need on test day! Have you familiarized yourself with the LSAT-Flex testing and equipment requirements? Do you have a private/quiet room to take the test? Make sure you know exactly what you can and cannot have with you when you're taking test. You don't want to start the testing process and find out last minute that you can't wear earbuds, have your book-bag/purse in the room, or even wear a hat. Read up on everything that is and isn't permitted so you don't have last-minute hiccups that can stress you out.
Make Celebration Plans!
Make plans for after the test to celebrate! There's nothing wrong with taking some pride in the fact that you are stepping up to what most people would agree is a very significant challenge. And if you are anxious at all about the LSAT, it might be helpful to give yourself something specific to look forward to—ideally this will help make test day more enjoyable, and the countdown to test day less stressful. Beyond that, after taking on the LSAT, you'll deserve it!