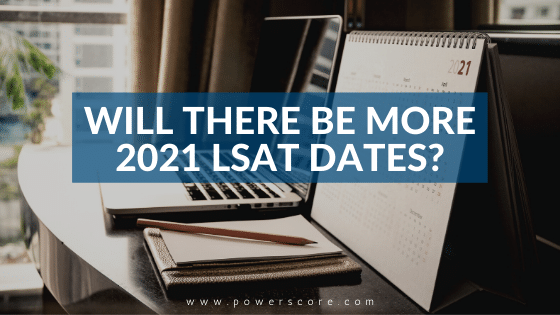 Currently, the LSAC website has tests scheduled in January, February, and April of 2021. But where are the test dates for later in the year? Will there be more 2021 LSAT dates posted soon? We've had a lot of questions lately from students who are anxiously waiting to see if there will be more dates, so let's talk about what we will see.
What Did LSAC Do In 2019 and 2020?
In 2019, the LSAT was administered 7 times: January, March, June, July, September, October, and November. In 2020 we had 8 tests: January, February, May, June, July, late August, October, and November. Of course, 2020 was a pandemic year, so things were thrown off in the spring with cancelled LSATs.
What Will They Do In 2021?
Based on the test dates from 2019 and 2020, we feel safe in predicting that LSAC will add new test administration dates to the 2021 LSAT roster in these months:
June (probably early in the month)
July
Late August or early September
October
November
So, there will be plenty more LSATs this year after April!
When Will they Announce The New Dates?
LSAC will likely announce the remainder of the 2021 LSAT dates later this spring, but before the April 10th test. Why the delay? There are still a lot of unknowns about what life will be like this summer because of the pandemic. Will it be safe to go to a test center and take the LSAT on a tablet again? Or will the at-home test be our new normal? Time will tell! At this time, we expect the Flex tests will continue through the early summer, but fall might be a different story.
Questions or comments? Please let us know below!