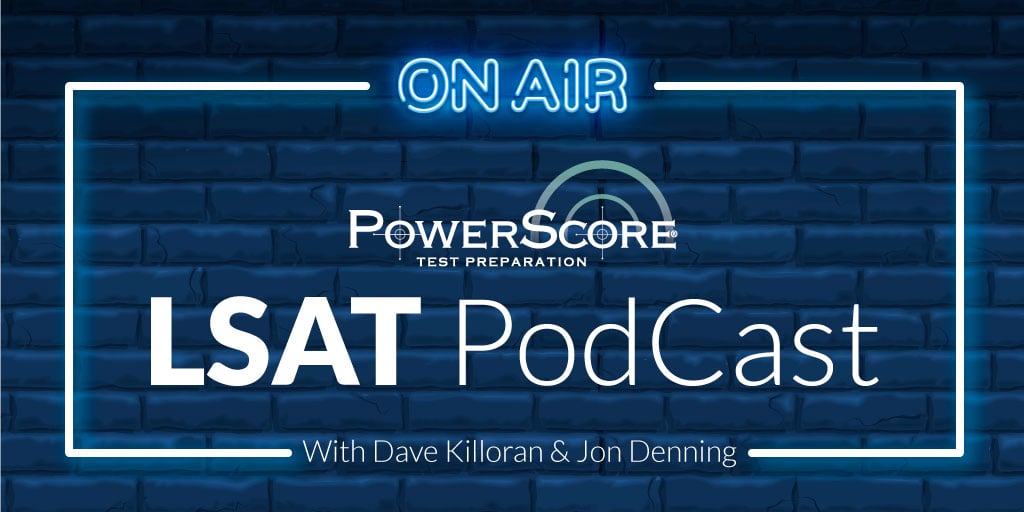 As we move deeper into this year's admissions cycle, applicants naturally wonder what, if anything, they can still do to improve their acceptance odds. In this week's episode, Dave and Jon offer advice on a critical decision: how and when to submit law school addenda, informing admissions committees of the circumstances behind less-than-stellar application elements and allowing them to better interpret blemishes on your record. If you're on the addendum fence this conversation is for you!
Timestamps
0:00 – Intro. A quick dive into the past few weeks since the last episode as Christina Perri's "The Words" sets the tone for today's main discussion on application addenda (make sure to follow our PowerScore PodCast Picks playlist on Spotify! You can find the additional reading referenced here: "Tom Brady and the LSAT"
This Week in the LSAT World
13:42 – January 2021 makeup exam recap.
16:54 – January score release. Summarizing the overall score feedback, scoring scale, and more. Plus, reminders about the Score Audit process. Additional reading referenced: "Waiting on Law School Decisions? Don't Forget Your Mental Health"
27:40 – February test. Information about the upcoming February exam, beginning on 2/20.
34:17 – April test. Registration deadline reminder (2/24) and why students might want to take advantage of this particular test if they are on the fence. For the additional reading references: "The April/June LSAT and the Law School Waitlist"
41:54 – PowerScore spring projects.
Law School Application Addenda
44:54 – What is addenda? A quick intro on what addenda entails and what our goals are for this discussion. You can find the additional reading referenced here: "What's the Deal with Addenda?" / "The Trap of 'Why X' Essays."
49:14 – LSAT-related addenda.
1:05:50 – GPA-related addenda. For the additional reading references: "What are Splitters, Reverse Splitters, and Super Splitters?"
1:15:48 – Employment-related addenda.
1:21:47 – Miscellaneous examples (learning disabilities, no extracurriculars, legal troubles).
1:34:56 – Outro.