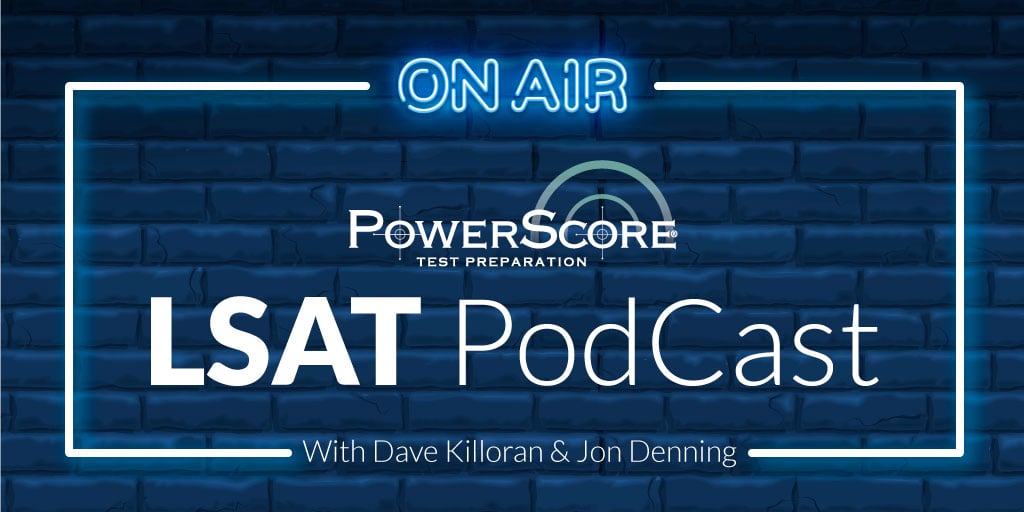 The November Flex is in the books, and Jon and Dave are here to walk you through it! In this episode they discuss all things November, including connection issues people faced (and recommended next steps), the first appearance and key content of the test's various sections, moments of standout difficulty, and finally their expected curves for every possible exam combination.
Timestamps
0:00 – Intro. "Digital Witness" by St. Vincent soundtracks the last LSAT-Flex week of the year.
4:33 – This week in the LSAT world. In addition to the test this week, Dave and Jon provide updates on the upcoming Secrets Of The Law School Admissions Process webinar, our collaboration podcast with Spivey Admissions Consulting, the LSAT Writing process for the November LSAT, and registration for the January test.
The November LSAT Review
14:15 – Test numbers. Reports from LSAC on test-taker turnout for each of the available testing days.
16:52 – Test/Proctor U issues. A recap of the various technical issues we heard reported from students, including: getting booted out of the test randomly, ProctorU connection delays, incorrect information about retakes, and more.
33:40 – General student feedback/episode goals
36:48 – The Saturday tests review (11/7/20)
56:32 – The Sunday tests review (11/8/20)
1:01:12 – The Tuesday tests review (11/10/20)
1:08:47 – The Wednesday tests review (11/11/20)
1:10:36 – Scoring Scale predictions. After analyzing all possible section combinations that took place, Dave and Jon offer their scoring scale predictions for the various test configurations that could have been taken over the course of the week.
1:21:25 – Outro.