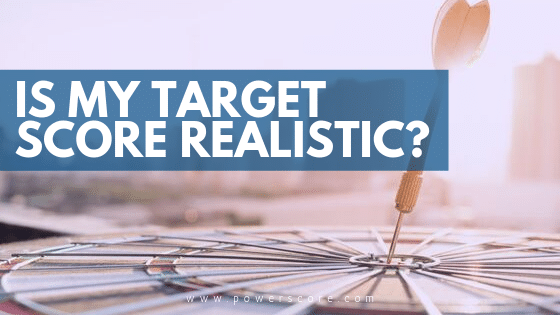 When you decide to take the LSAT and start looking at law schools, you inevitably run into the score requirements for admission. From there, you can develop an idea of what you want, and likely need, to get on the LSAT in order to get into the school of your dreams. After taking a few practice tests, you might start asking yourself the question. Is it possible to get a 165? A 170? A 175? This question makes a regular appearance in our classrooms, in private conversations with tutoring students, and on the LSAT Forum.  So, is it possible?
Statistically, Speaking
When looking at statistics, your chances are small. Whether you reach your target score or not depends on how realistic it is. If you're currently scoring in the mid-150's and your target score is 160, then yes! There's no reason why you can't reach your goals. As long as you have a strong conceptual understanding of the material, your score will almost certainly continue to increase. With the right study regimen, you will gradually become more efficient in how you tackle the various question types, improve your overall section strategy and time-management, and see your scores creep up. 10-15 hours a week over two months will be what it takes to reach, maybe even exceed, that range.
Focus Your Efforts
It goes without saying that the more ambitious your target score is, the more effort it will take to get there. Many students experience a plateau in their performance, generally 1-2 months after commencing their studies. There are ways to overcome this, of course, but you will probably see diminishing returns on your investment. A 10-point jump may have taken only a month in the beginning; once you hit a plateau, it could take another two months to jump half as much! That's when students often seek professional help through instruction, tutoring, or both to identify and fix specific gaps in their skill set or knowledge base. For more info on score plateaus, check out the following posts.
The Short Answer Is
Ultimately, most people improve by 10-20 points or more, but there are outliers who will improve by a lot more (and also, unfortunately, by a lot less). This is not to say that a target score that is 30+ points higher than your current range is utterly unrealistic: it's just exceptionally ambitious. Some students have gone from the low-140's to the low-170's! But, no two students are exactly alike. Differences in background, study habits, aptitude for logical reasoning and reading comprehension, etc. can and do lead to different outcomes even under the best possible circumstances.
So, if you're prone to worrying about reaching your target score (realistic or not), stop right now! Obsessing over it is like wondering if you'll make your first million by the age of 30. The more you worry about it, the less likely it will be to happen. Focus on the process and let it do its magic. With every practice test you take and review, you learn more about your strengths and weaknesses. Use that knowledge to your advantage, and you won't be disappointed.