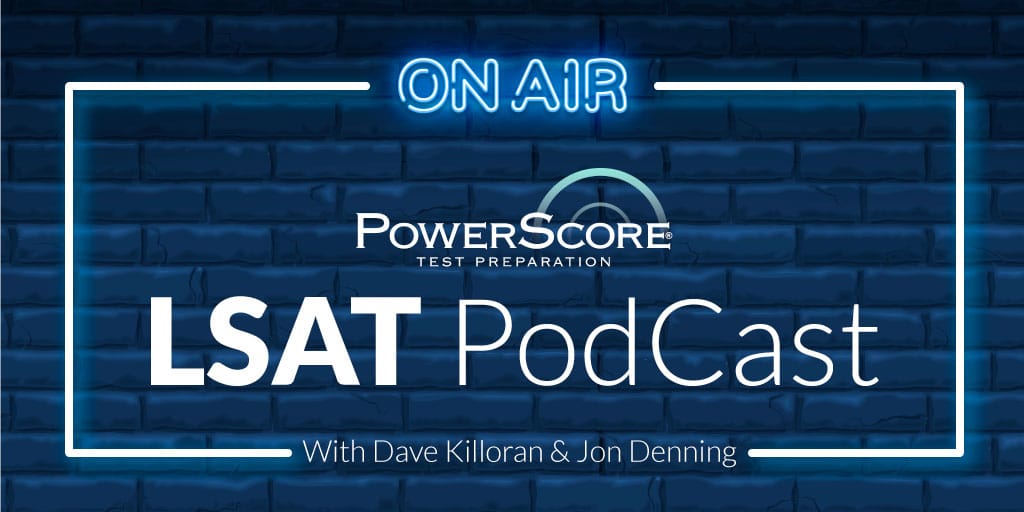 Episode 87 is a slight departure from the typical topics of LSAT concepts, test reviews, and admissions advice, as Dave and Jon turn their attention to the latest addition to the PowerScore lineup: the Logical Reasoning Bible Course! Tune in to learn all about this invaluable new prep tool, from what it is and who it's for to how you can most effectively utilize it to master Logical Reasoning. Whether you're just starting out or nearing the end of your journey, this is an opportunity you won't want to miss!
Timestamps
0:00 – Intro. If you like piña coladas…
3:20 – This week in the LSAT world. Reminder that our Stuck At Home sale ends on 6/30, and to sign up for the August Crystal Ball webinar with Dave and Jon on 7/25! Plus, info about the upcoming score release for the June LSAT that was recently bumped up a day to 6/30 as well.
The PowerScore LSAT Logical Reasoning Bible Course
10:06 – Episode goals. With a bit of a detour from the normal discussions that take place on our podcast, we sketch out the goals of what we'd like to accomplish with this conversation.
12:20 – What is the LSAT Logical Reasoning Bible Course? A rundown of all components of the course; including on demand video lessons taught by Jon and Dave, comprehensive concept and question video explanations, how it operates with our Testing & Analytics Package, and the overall tone of the material.
31:15 – Who is this course for? Detailing our goal of creating a flexible course. You can make your way through the complete syllabus covering all LR concepts, or hop around and target your prep on specific concepts and strategies of your choosing.
35:05 – Does the course require the Logical Reasoning Bible book? How is the course different? While you can certainly use one or the other and make great progress, the ideal way is to use the course and book in tandem with one another. Dave and Jon explain how they envisioned that partnership working while planning out the course.
39:28 – What's next? Our plan and timeline for the next Bible Course installments of Logic Games and Reading Comprehension.
42:02 – How to purchase. All the info you need about purchasing the Testing & Analytics Package, Logical Reasoning Bible Course, and the various ways you can combine the two. Available here.
51:25 – Outro.