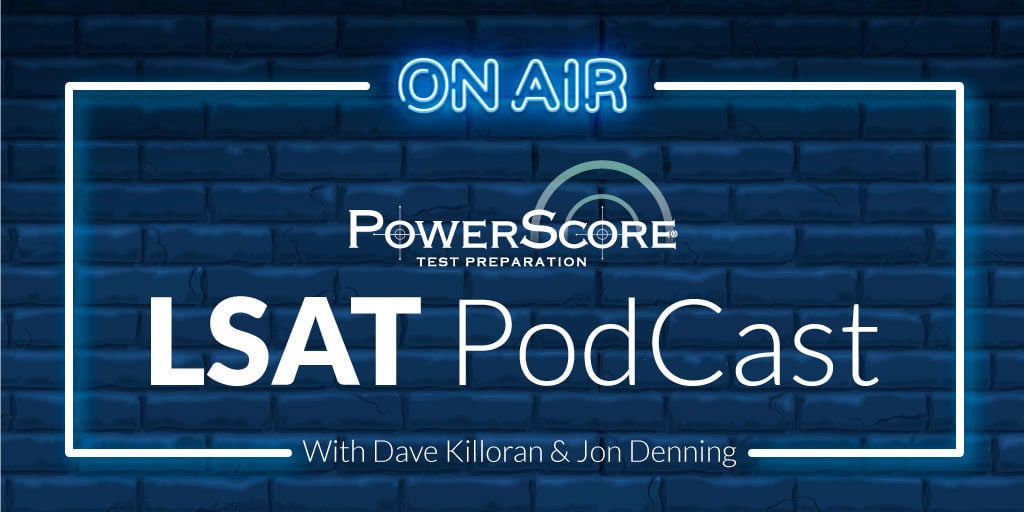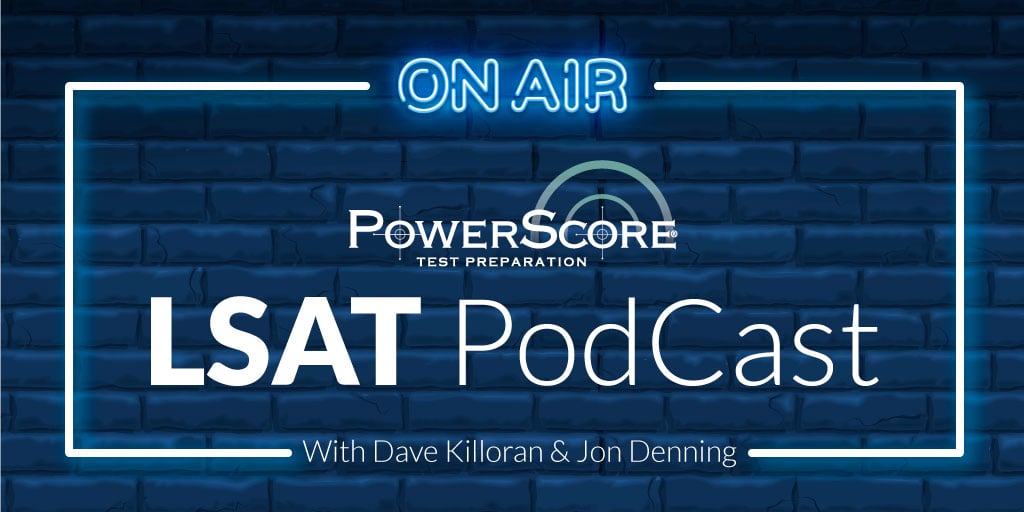 The PodCast's latest episode tackles a pair of timely topics: the recent August score release and the upcoming November LSAT. Jon and Dave begin by analyzing the ongoing saga of delayed August scores due to LSAT Writing issues, before moving on to a detailed list of all the pros and cons of taking the November 2020 exam, including the nature of its Flex format and the role it will play in this year's admissions cycle. If you tested in August, or are considering November, don't miss this!
Timestamps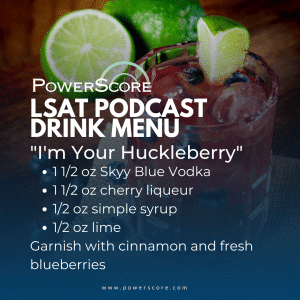 0:00 – Intro. Dave and Jon take a student recommendation and make a few attorney-related beverages, the "I'm Your Huckleberry" and "As Your Attorney", as "Ridin' the Storm Out" by REO Speedwagon sets the theme.
This Week in the LSAT World
6:03 – August score release day recap. Dave and Jon discuss the LSAC site issues and general feedback we received from students who received their scores last week.
10:17 – LSAT Writing Sample delay update. With all of the confusion surrounding the Writing Sample issues and delays that occurred with the August test, Dave and Jon go back to basics and explain how the Writing Sample portion of the test is supposed work and what has gone wrong with this particular batch of test takers.
27:23 – October/November test reminders. Make sure to get registered for the November LSAT by the new deadline of 9/23! Plus, a quick reminder about October LSAT testing time sign-ups starting on 9/22.
The November 2020 LSAT
30:42 – Making the decision. We're here to help you decide if the November LSAT is right for you, your timeline, and your goals.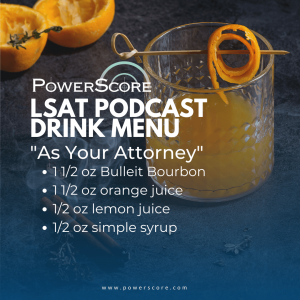 Pros
34:26 – The test. We know it's a Flex test, we know the format well now, and we'll have an additional October Flex test to learn from beforehand. There is a good chance there will be more Flex tests in the future, but this is the only one we currently know will happen for certain. If you've ever been intrigued by this at-home shorter test with even section distributions, take advantage of November. Make sure to get access to our Testing & Analytics Package for Flex versions of tests to practice with.
40:41 – The timing. This isn't too late in the game for the admissions cycle, despite popular misconceptions. If you can improve your LSAT score on the November test, almost all schools care way more about that than the timing of your application. Even if you haven't started prepping much yet, six weeks is still plenty of time to get ready! Just make sure you sign-up by 9/23 if you're on the fence.
Cons
51:43 – The test. If you're not a fan of the Flex format and have a luxury of time, the test may return to a normal format at some point next year that you could wait for. Plus, score variability and retake limits to consider.
1:04:34 – The timing. This test may delay your application submission review if you already have score and November is a retake. Schools tend to wait to review the full application if you have a retake score pending. There are also a few early decision programs that the Nov. LSAT is too late for, so make sure to check each individual school's deadlines and requirements.
1:13:29 – Law School Admissions 101 Webinar. Dave and Jon refer to our recent Admissions 101 webinar, which provides invaluable advice on making these application timing decisions and much more, and you can watch the recording here.
1:14:58 – Outro.