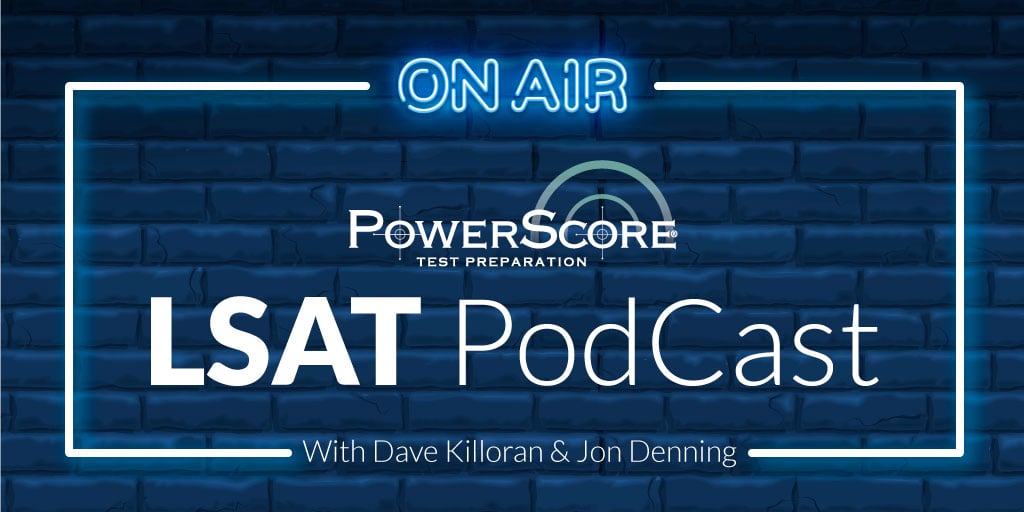 Episode 41 of the PowerScore Podcast sees Jon and Dave turn their attention to LSAT Reading Comprehension, specifically outlining a variety of self-assessment tools to help you pinpoint exactly where and why this section is giving you trouble. By employing these skill tests you'll determine not only what needs improvement in your Reading Comp approach, but also the adjustments required to take your performance to the next level.
0:00 – Intro. Queen and Bowie's classic "Under Pressure" sets the mood for the scrutinized Reading Comprehension scenarios to come.
11:22 – This week in the LSAT world. A recap of the latest LSAC podcast and an update on January registration numbers and applicant trends.
Reading Comprehension Skills Tests
26:44 – Reading Comprehension Skills Tests/Problem Diagnostics. What are these self-assessment "tests" all about and how do you apply them to your study routines?
35:14 – Broad vs. Detail Reading Test
41:42 – Diagramming Test
57:50 – Comprehension Test
1:01:30 – Speed Test
1:11:30 – Prediction Test
1:18:01 – Prephrasing Test
1:24:04 – Teaching Test
1:32:23 – Outro