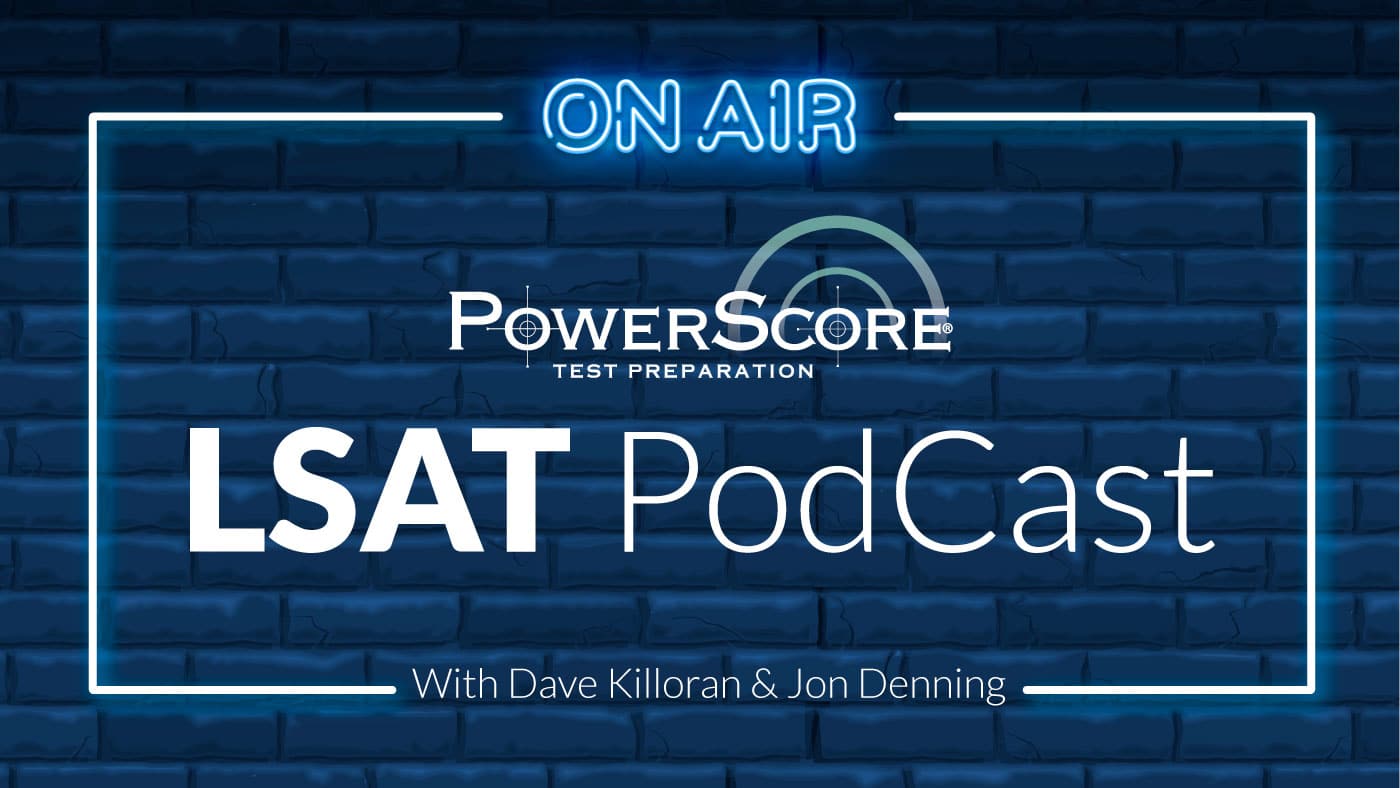 Episode 23 picks up right where 22 left off: with Jon and Dave continuing last week's discussion of conditional reasoning! Specifically, they ramp up the complexity and outline how to handle unusual language like "unless" statements and "either/or" constructions, make conditional chains and spot the inferences they provide, tackle scenarios with multiple sufficient and necessary elements, and even master the elusive double-arrow. This is conditionality at its highest level.
0:00 to 5:38: Intro
5:39 to 10:58: This week in the LSAT world. Dave and Jon discuss the October LSAT registration deadline and break down the news that July LSAT takers can indeed use their waiver for this particular test.
10:59 to 16:01: Conditionality. A preview of the various LSAT Conditional Reasoning concepts discussed on today's episode and how they tie into what was covered in part one.
16:02 to 22:46: Unless Equation (Until, Except, Without) – further reading
22:47 to 37:58: Chains
37:59 to 47:39: Either/Or
47:40 to 58:23: Multiples – further reading pt. 1, further reading pt. 2
58:24 to 1:09:10: Double Arrows – further reading
1:09:11: Outro