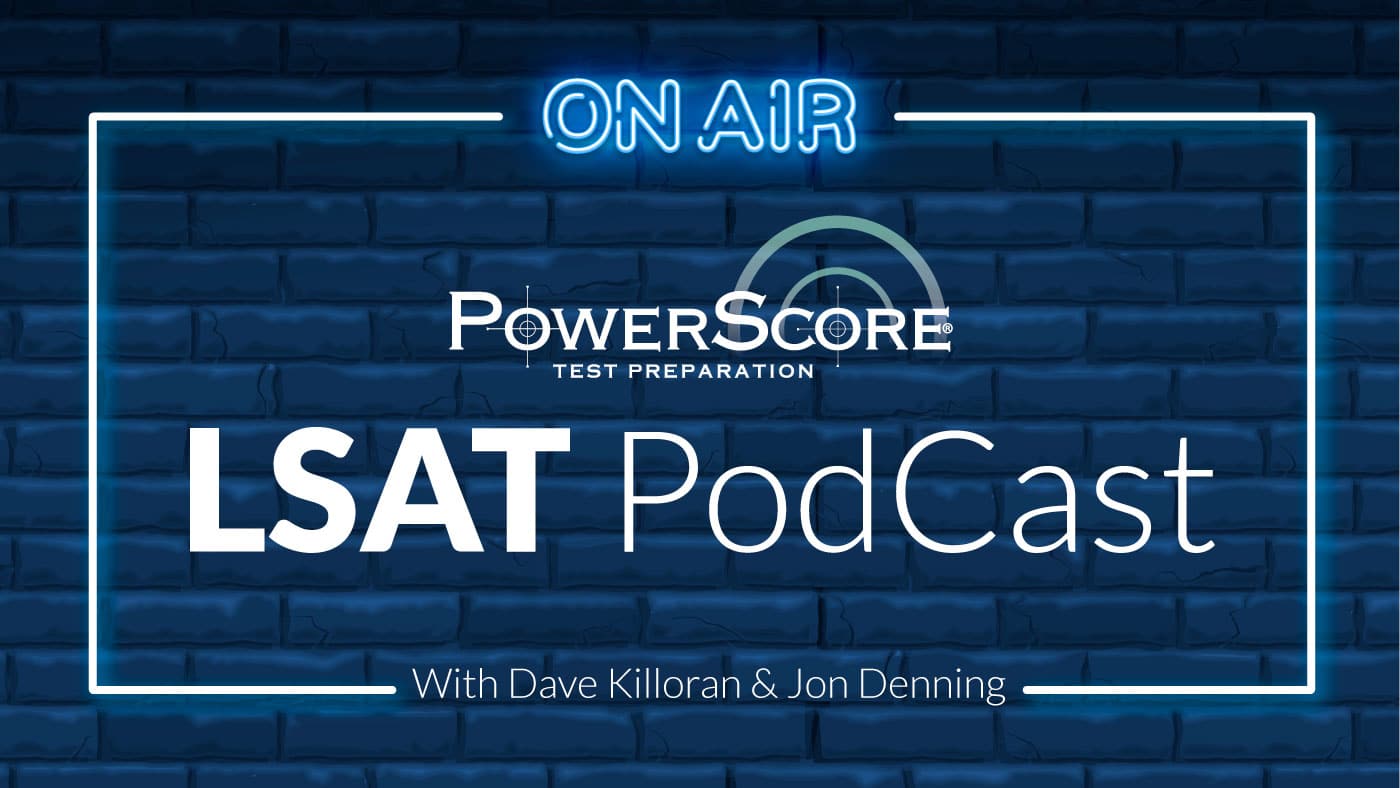 Episode 16 of the podcast features a detailed review of the recently-administered June LSAT, as Jon and Dave discuss the test section by section and highlight the toughest content, overall student impressions (as well as some unfortunate test day horror stories), and our official curve prediction. There's also a brief look ahead at July and an overview of PowerScore's new digital testing platform!
You can find the episode embedded below, but make sure to subscribe/follow and rate/review on Apple Podcasts, Spotify, YouTube, or Stitcher if one of those is your preferred podcast platform! We are offering a special limited-time offer for any listeners who write a review or comment on any podcast platform. Take a screenshot of your review/comment and send it to lsatpodcast@powerscore.com and we will send you a special discount code to receive $20 off and free shipping (US and Canadian students only) for any of our 2019 LSAT Bibles and Workbooks! Offer available until 6/30/19.

0:00 to 3:41: Intro
3:42 to 10:37: This week in the LSAT world
10:38 to 14:04: June LSAT overview – all dates/locations
14:05 to 36:10: Monday, June 3rd domestic LSAT in detail – section breakdown/curve prediction
36:11 to 37:48: Score release info
37:49 to 40:36: Keeping your score, cancellations, withdrawals; and motivations for each
40:37 to 42:49: Don't forget the Writing Sample!
42:50 to 52:11: Funny stories/horror stories from the June test
52:15 to 55:28: Be ready for the July test (sign up for our free July LSAT Crystal Ball webinar!)
55:29: Outro