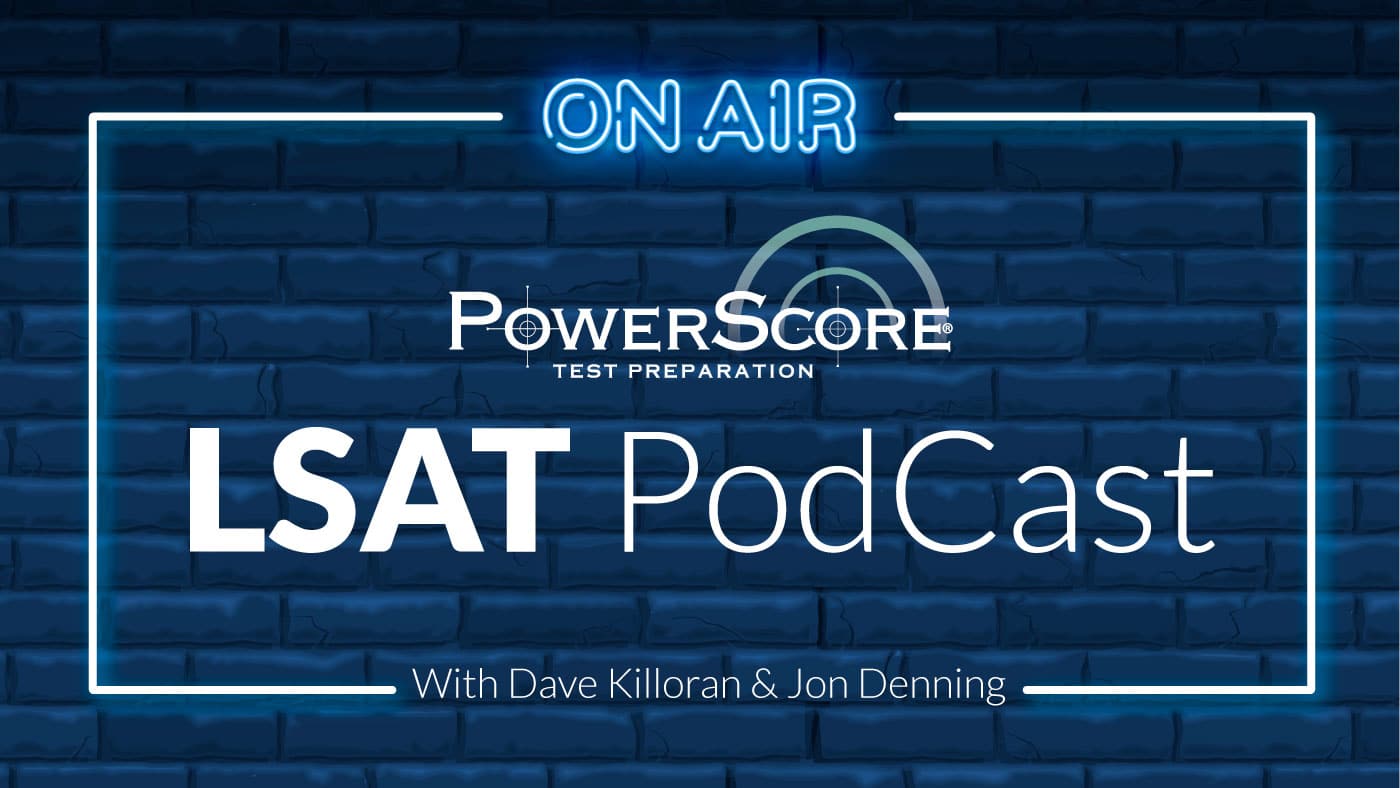 Episode 15 of the podcast is all about the LSAT Writing Sample, as Jon and Dave discuss its purpose and potential impact on your app, upcoming changes to its administration, what the new digital format will mean when submitting your essay, and, perhaps above all, precisely how to craft a response that satisfies even the most inquisitive admissions committee.
You can find the episode embedded below, but make sure to subscribe/follow and rate/review on Apple Podcasts, Spotify, YouTube, or Stitcher if one of those is your preferred podcast platform! We are offering a special limited-time offer for any listeners who write a review or comment on any podcast platform. Take a screenshot of your review/comment and send it to lsatpodcast@powerscore.com and we will send you a special discount code to receive $20 off and free shipping (US and Canadian students only) for any of our 2019 LSAT Bibles and Workbooks! Offer available until 5/31/19.
0:00 to 6:01: Intro
6:02 to 6:42: This week in the LSAT world
6:43 to 15:59: What is the LSAT writing sample and why is it there?
16:00 to 23:54: Digital Writing Sample – overview
23:55 to 31:11: The Digital Writing Sample interface
31:12 to 34:09: Pros
34:10 37:44: Cons
37:45 to 53:14: Writing Sample strategies
53:15: Outro