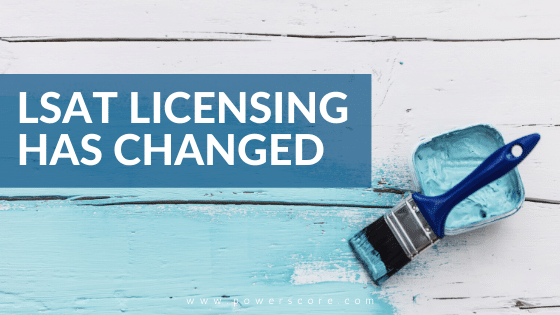 If you are a listener of our podcast, you may have heard us talk in depth about the changes to LSAT question licensing and the impact they would have. In that episode we explained that LSAC, the people who make the LSAT and own all LSAT questions, has changed the terms of the licensing for LSAT questions for all companies, and that has far-reaching consequences on how we are able to deliver PowerScore LSAT content to students. Our licensing changed Tuesday, June 30th at 1 PM Eastern, and these are the following effects:
If You Are Considering Buying Our Books
Good news: Nothing has changed! The licensing switch does not affect books you already own or purchase.
If You Are Considering Courses or Tutoring From Us Going Forward
The primary consequence of the new license is that for any company that wants to show LSAT questions on a digital screen, each student must have an active LSAC LawHub Advantage subscription. This means that if you want to take a digital test, watch an online class with real LSAT questions, or just see a video explanation of a single question, then you must have an active subscription to Prep Plus. So, with the new license switchover, every student will have to purchase a subscription from us during their checkout process, or purchase from LSAC and follow the directions to connect the accounts. The ultimate price will be the same. More good news though: once you have a subscription you can use it with any prep program, and having a subscription with us will allow you to access even more official LSATs than you could get otherwise.
Thus, because every new student needs a LawHub Advantage subscription, you will see references to it when enrolling in any of our courses or tutoring packages.
Hopefully the above explains the changes that are occurring, and why. But if you have questions, please feel free to contact us immediately! We're happy to explain what is happening and what your best options are as you continue to prepare.
Note: we have launched a new Testing and Analytics Package using LawHub Advantage! Details are also on our blog.