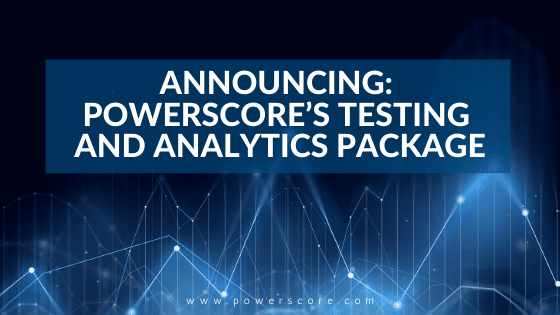 With the big LSAC licensing change now complete, we're pleased to announce that we are rolling out a new LSAT digital testing program. This service provides access to every released LSAT in digital form—including over 20 tests not offered as part of LSAC's Prep Plus subscription—as well as our incredibly comprehensive performance analytics to help you identify and resolve any areas of weakness!
Why Offer It Now?
As we've discussed previously, LSAC has implemented a new LSAT question licensing program that requires anyone viewing LSAT questions in a digital format to have an LSAC Prep Plus subscription. This means that no company can sell individual LSATs or show you questions unless you have the subscription. The subscription is a good deal ($99 for over 60 LSATs), and we expect it will soon become a standard part of every student's test prep arsenal. However, it has limitations: not every LSAT is included, there are no analytics of your performance, and there is no option to target individual sections and question types. Just doing test after test with no feedback is hardly the optimal way to prep, so we've created a system to get students all the questions they need AND the feedback to help them improve as effectively as possible.
What's Included?
A lot, including:
Every released LSAT PrepTest in digital form, delivered via our digital testing platform.
All LSAT PrepTests from 60  through 89 in Flex format. And if LSAC announces more administrations going Flex, we'll add more tests in this format!
Every individual section from LSAT PrepTests 1 through 89.
All of the problem sets from our Training Type I book series  (and Training Type II is coming soon). These books are out-of-print so this is the only place to get those problem sets now.
The acclaimed PowerScore LSAT Performance Analytics. These tools track your performance on each section by question type, reasoning type, and time per question both for individual tests and across time. They also supply question and test difficulty analysis.
In other words, all the things you need to prepare properly but can't get just from having Prep Plus by itself.
How Does It Work?
The full contents of every disclosed LSAT exam are at your fingertips! You can use the questions in a variety of ways: take full tests, do individual timed sections, work on specific question types in drill sets, or review your performance with our powerful analytics engine.
Note: The drill sets currently use the complete contents of PrepTests 1-20. This preserves more recent LSATs to be used as timed tests but it does mean that questions in each section can overlap. For example, the contents of PrepTest 19 are presented as a full exam, as individual sections, and are used in the drill sets.
What Does It Cost?
There are two ways to purchase the analytics package:
Monthly: The monthly fee is $19.99, although the first payment is $39.98 and covers two full months (60 days) from the time of purchase. Thereafter billing is at the monthly rate ($19.99 every 30 days).
One Year Subscription: the one-year cost is $59.99.
All fees are non-refundable, and an active LSAC Prep Plus subscription is required at all times to use this package.
Why Does It Cost More If I Already Have a Subscription?
To show you LSAT questions there is a separate fee we must pay to LSAC. So we are covering that fee, and then there are also technology costs related to delivering all this information and feedback.
When Will This Be Available?
Now! Go here to purchase it: PowerScore's LSAT Testing and Analytics Package.
If you have any questions, please post them below.