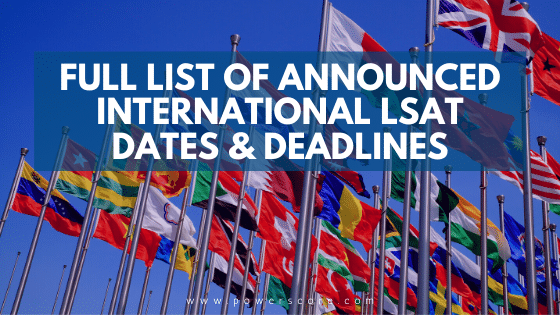 If you plan to take the LSAT in 2020 or early 2021 outside of the United States and Canada, there are a number of dates to choose from. LSAC just announced the international LSAT dates for the rest of the year. They have already announced some for 2021 as well! You can also find the international registration deadlines for each test date below. Keep in mind the dates are slightly different depending on the region you live in.
Not sure which international LSAT to take? If you're planning to go to Law School in the US, check out the Top 100 Law School Application Deadlines to help you decide.
No matter which LSAT you take, know that you don't have to go at it alone. We offer tons of free resources to get you on your way! Keep tabs on our blog, forum, podcast, webinars, and free help area. You can also enroll in a course, work with a tutor, or purchase our LSAT Bibles and self-study using our Self-Study Site and Digital Practice Tests. We're here for you!