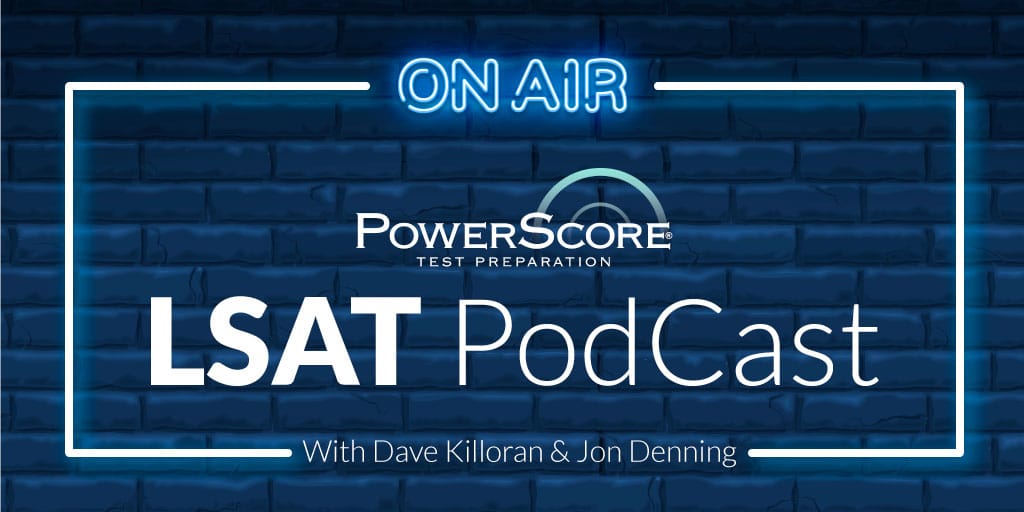 As the first post-Flex LSAT comes to a close, Dave and Jon are here with their traditional recap to break it all down: what was scored and what was experimental, where the various test forms first appeared, and most importantly how the section difficulties impacted the scoring scale for every combination of content.
Timestamps
0:00 – Intro. Dave and Uncle Denning celebrate/recover from a busy week of August test tracking.
The August LSAT
5:48 – General impressions. A recap of how tracking everything went with the freshly reimplemented Experimental section, test-taker numbers per day, and a reminder to finish those LSAT Writing portions! Additional reading.
14:32 – October LSAT timeline. Reminder that the October LSAT registration deadline is 8/25! Make sure to get signed up if you feel like a retake is in order and get signed up for our Crystal Ball October LSAT preview webinar with Dave and Jon on 9/12.
16:33 – ProctorU issues. Reviewing various student reported technical/clerical issues and info on how to report problems directly to LSAC if you need to.
22:43 – Discussion rules. A reminder of what we can and cannot divulge in these recap episodes, and how the discussion changes now that the Experimental section is in play again.
39:12 – August LSAT section review. Moving from Saturday morning through Tuesday, Dave and Jon break down the different sections that were used in order of appearance, along with which sections were experimental and which were real.
1:06:50 – Scoring Scale Predictions. Analyzing all potential section combinations found on the August test and the various scoring scales that are likely for the different iterations.
1:26:13 – Outro. Submit your mailbag questions for the next episode to lsatpodcast@powerscore.com!