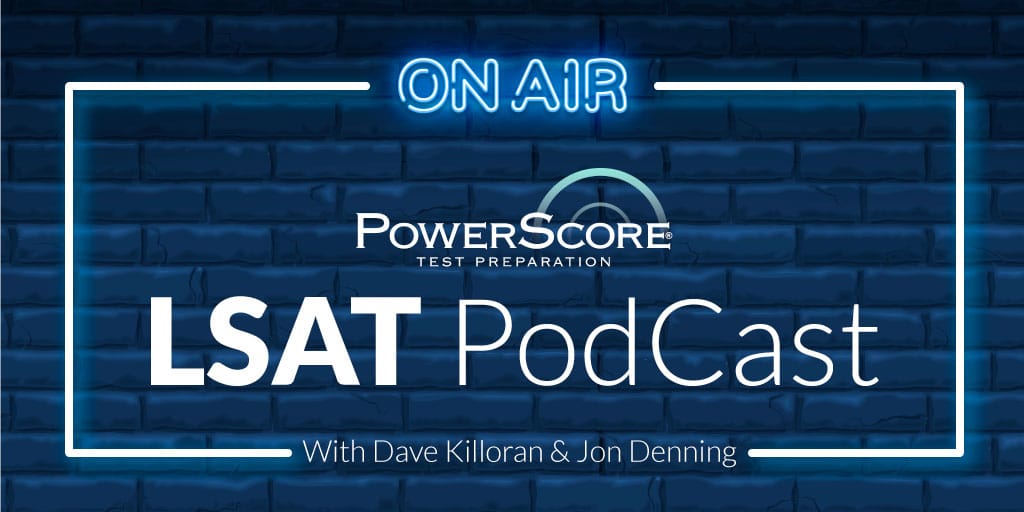 The August 2021 LSAT marks the end of the Flex format and the return of the test's experimental section, and Dave and Jon are here with all the details! Join them to learn exactly how the experimental section works, how to best identify it, and how to use it to your advantage as you navigate your way through test day.
Timestamps
0:00 – Intro. Dave picks the song of the week, brought to you by a PowerScore family friend: Nic D – "Fine Apple" (available on the PowerScore Podcast Picks Spotify playlist!).
3:58 – This week in the LSAT World. Make sure to sign up for our August LSAT Crystal Ball webinar with Jon and Dave coming up on 7/25! Plus, updates on LSAC's new fee waiver program and August test date/time sign-ups.
14:55 – The LSAT Experimental Section – what is it? A quick rundown of what LSAC is trying to accomplish by instituting the Experimental section and the history of its inclusion on the test.
3 Myths About the Experimental Section
25:05 – "The Experimental section is the same for everyone."
32:06 – "You can tell which section is the Experimental one during the test."
55:18 – "The Experimental section is a waste of time and should be removed."
1:06:52 – Outro.