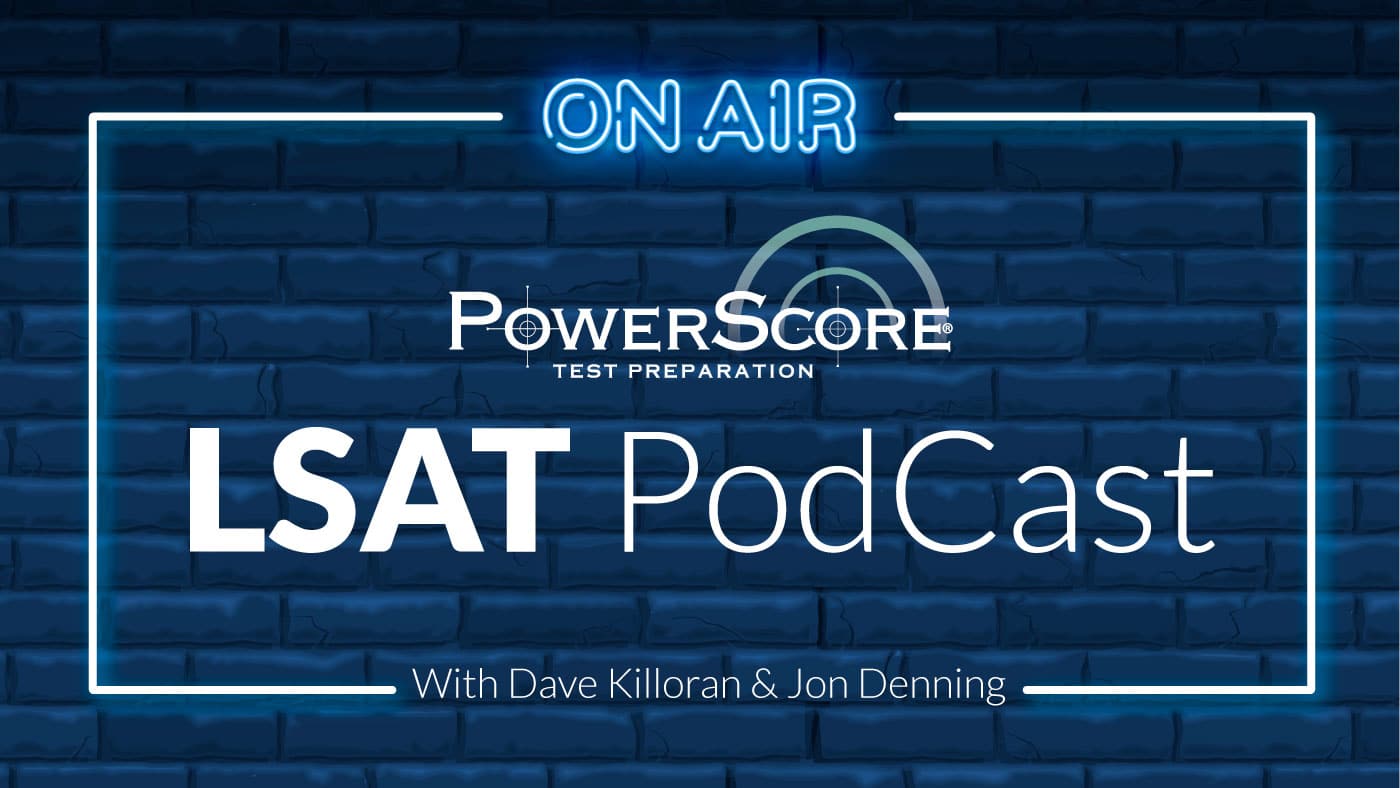 Jon and Dave are back with another student mailbag episode, which means you'll hear them tackle a whole host of commonly asked questions, from test diagramming advice to score fluctuations (and how to handle them). You'll also get their take on everything from accommodated testing to how to best use the full spectrum of PowerScore's publications.
0:00 – Intro. Jon and Dave sip on the drinks of the week and dive into a Britney classic, Rick & Morty, and Jon's love life; what could go wrong?
13:42 – This week in the LSAT world. Recapping the latest Law:Fully blog, last minute prep for the November test, January registration deadlines, and recently announced changes to the writing section.
Student Question Mailbag
30:53 – How much should I diagram during the test? (Diagramming blog)
39:54 – Do I need to know Unified Grouping Theory?
49:41 – What's the difference between the LSAT Bibles, Workbooks, and Training Type books? (Book differences blog)
54:51 – Will the accommodated test be the same test as the standard one? If not, could it be a recycled test? Will adcoms understand that it's the "November LSAT" even if the accommodated date was pushed back to early December?
58:27 – How to handle a practice test score drop right before the test? ("Welcome to the LSAT Casino" blog), ("Luck and the LSAT" blog)
1:06:12 – What are the pros and cons of the LSAC-operated Khan Academy LSAT prep course?
1:16:24 – Outro