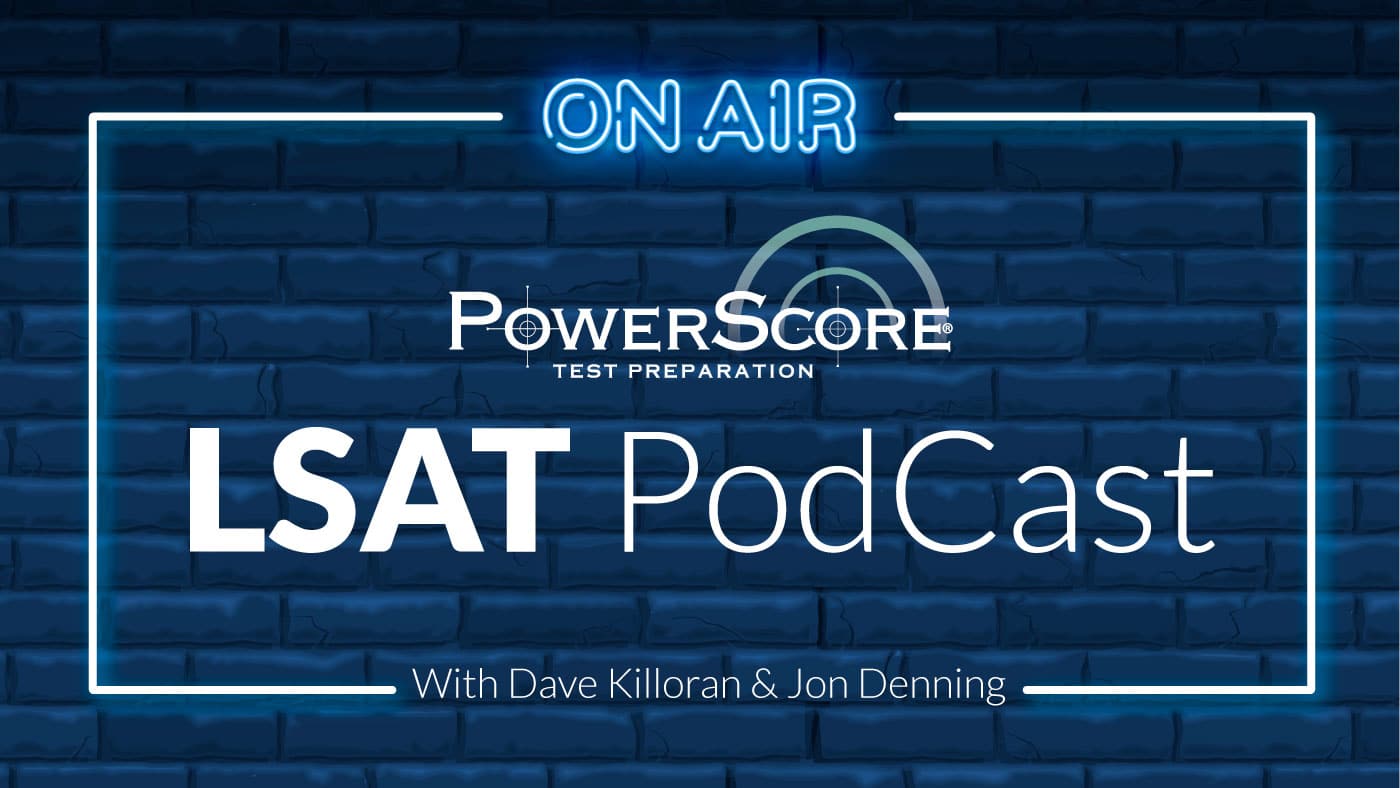 Another test is in the books, and Dave and Jon are here to talk you through it! Tune in as Episode 32 breaks down the October 2019 LSAT, including the highs and lows of test day, a section by section look at the exam's content, and an official curve prediction. They also offer thoughts on what this test means for the upcoming November LSAT, and how to best prepare for the exams ahead!
0:00 – Intro. Paris, wildfires, power outages, Vegas, Guns 'N Roses concerts, exes, and more! Dave and Jon recap the hectic past few weeks that led to our brief hiatus before getting back to it for this week's episode.
10:49 – The past 2 weeks in the LSAT world. A quick overview of the recent LSAC podcasts and blog entries, as well as info on the November test registration numbers.
The October 2019 LSAT
15:19 – The bad news. Following trends from the past 2 digital LSATs, Dave and Jon recap the many Oct. test administration issues that were reported in locations across the US and Canada.
25:56 – The good news. Not everything was terrible! Plenty of centers went smoothly and the improvements LSAC made from the past 2 tests received a big thumbs up.
30:25 – Overall test info and general impressions. Broad reactions to the test including test difficulty, implications for the November test, and what was up with no experimental LG section.
48:16 – Logic Games recap.
51:57 – Reading Comprehension recap.
55:01 – Logical Reasoning recap.
58:50 – Scoring scale prediction. How Dave and Jon landed on a -11 scale prediction and what the most likely alternatives are.
1:00:57 – Score release. 11/20 for sure?
1:02:52 – Writing sample reminder! Don't wait until the last minute.
1:07:23 – Outro