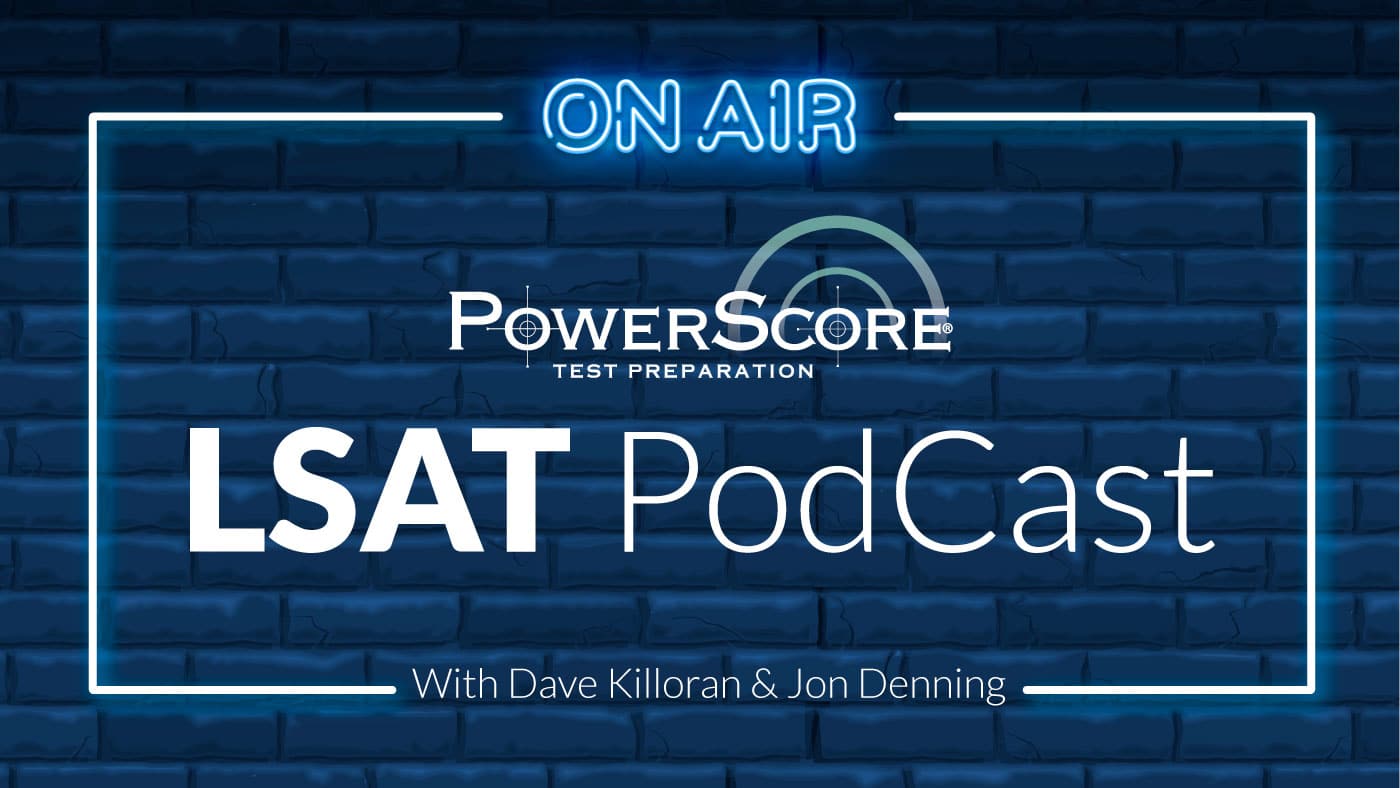 As we fast approach the final three LSATs of 2019, Dave and Jon dust off their crystal balls and set about predicting exactly what to expect from each of these upcoming tests! Specifically, they review the Digital LSAT lessons learned in July, exploring some of the most common issues faced and how to address them on test day, then turn to a section-by-section analysis of recent trends to help you anticipate what you'll see and prioritize your prep accordingly. Anyone with a 2019 test ahead of them needs to give this a listen!
0:00 – Intro
7:29 – This week in the LSAT world.
Upcoming Test Info/General Digital Test Considerations
9:50 – Nondisclosed vs. Disclosed tests. Jon and Dave discuss which of the upcoming tests are disclosed and which are not, plus chat about the new repeat limit and how these tests play into the admissions cycle.
18:06 – Test centers filling up. Even with LSAC adding space to test centers for upcoming tests, they are still filling up rapidly (even as far away as January).
19:17 – Issues with the July test and how LSAC is planning on fixing them for the fall tests.
22:06 – What the July test taught us and recommendations Jon and Dave have moving forward about the new tablet format.
36:40 – Score release. How long will the wait be to receive scores moving forward?
Predicting the Content of the September, October, and November 2019 LSATs
38:44 – New tests? Jon and Dave predict which upcoming tests will be brand new and which will be reused past non-disclosed tests.
43:37 – Logical Reasoning predictions.
51:08 – Reading Comprehension predictions.
59:29 – Logic Games predictions
1:11:19 – Outro