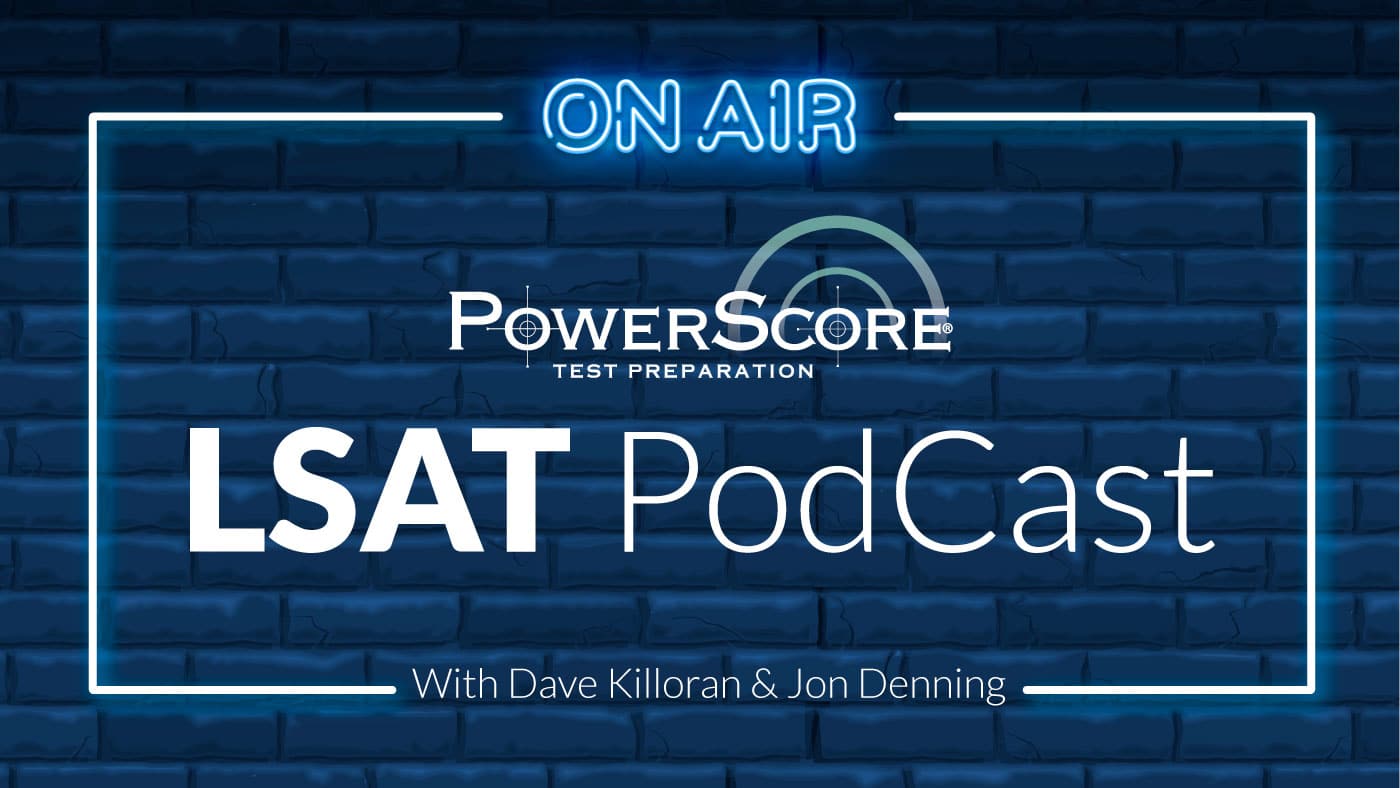 In Episode 13, Dave and Jon do a deep dive into the upcoming Digital LSAT, exploring everything from the hardware and software being used to section-specific strategies to help you take full advantage of the interface's features. If you have questions or concerns about tablet testing this episode has your answers!
You can find the episode embedded below, but make sure to subscribe/follow and rate/review on Apple Podcasts, Spotify, YouTube, or Stitcher if one of those is your preferred podcast platform! We are offering a special limited-time offer for any listeners who write a review or comment on any podcast platform. Take a screenshot of your review/comment and send it to lsatpodcast@powerscore.com and we will send you a special discount code to receive $20 off and free shipping (US and Canadian students only) for any of our 2019 LSAT Bibles and Workbooks! Offer available until 5/31/19.
(Full timestamp details coming soon)
0:00 to 3:04: Intro
3:05 to 5:45:  This Week in the LSAT world
5:55 to 11:34:  Brief discussion of LSAT history
11:35 to 20:41:  Schedule of changes/upcoming LSATs 2019-2020
20:42 to 22:49: The Digital LSAT – how it's going to work
22:50 to 28:47:  The Digital LSAT tablet device/tech specifications
28:48 to 30:18:  LSAC digital test familiarization tool – https://familiar.lsac.org/
30:19 to 53:21:  The Digital LSAT interface, controls, and functionality
53:22 to 57:23:  Can you still use scratch paper?
57:24 to 1:02:33:  Section consideration for the new test – Logical Reasoning
1:02:34 to 1:08:12: Section consideration for the new test – Logic Games
1:08:13 to 1:22:10: Section consideration for the new test – Reading Comprehension
1:22:11 to 1:37:27: Digital test pros/cons/suggestions
1:37:28: Outro