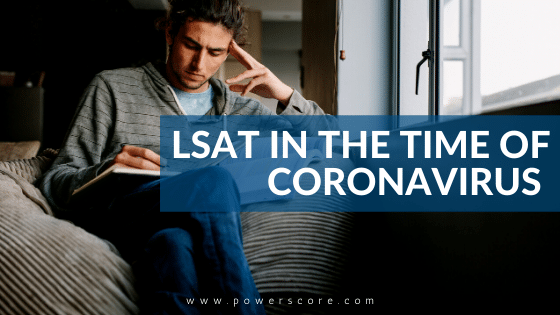 With the appearance of the coronavirus, we've entered strange and scary times. The March LSAT has been cancelled, April is under threat, and many people are facing Shelter-At-Home orders (and those that aren't should be). At PowerScore, we've moved all of our in-person classes and tutoring to our online platforms. Additionally, our office is working remotely from home. It's a small price to pay and we feel fortunate to have such options available to us for the well-being of our students and employees.
LSAT Prep at Home
While we at PowerScore can't make the situation go away any faster, we are aware that people studying for the LSAT could use some help during this time. To this end, we've taken a number of steps to make more prep options available, and at lower cost:
Our Live Online and On Demand LSAT Courses are currently 20% off in order to ease some of the burdens of studying for this test from home. Specifically, that's 20% off the retail price for our Live Online Course and 20% off the first month of our On Demand LSAT Course.
We've also discounted our most popular self-study books by 35% for the time being. This includes our LSAT Bibles, LSAT Bible Workbooks, and related Trilogies.
There are new free webinars in March and April to keep you focused on the LSAT and hopefully entertained. That includes brand new seminars on Circular Logic Games and Reading Comprehension. And more will be coming in May! Jon Denning and I will be teaching some of them, so see the full lineup here.
To increase scheduling flexibility, we've added more Live Online Courses in April and May. Check out the roster here.
For our currently enrolled students, we've extended free access to our Online Student Centers. This allows students who just experienced the March cancellation to keep studying uninterrupted. Should the April exam get cancelled, we'll extend access to those students as well. The last thing anyone should be worrying about now is losing access to course materials even if their course is over!
We don't know when the current situation will end but hopefully, this helps a little bit. Stay safe, stay away from other people, and keep studying hard!