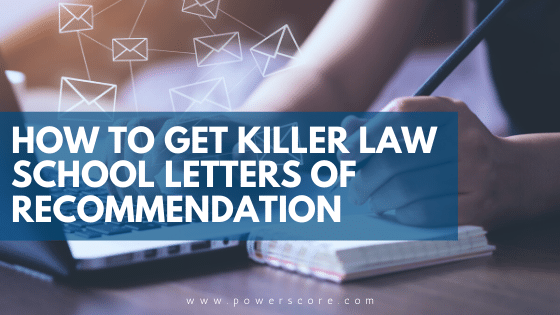 When the admissions season starts heating up, our Forum sees an influx of questions about letters of recommendation (LOR.) There's a lot of confusion over who to choose and what they should write. Since a poor recommendation can really hurt your admissions chances, you can't afford to make a mistake here! So, let's talk about how to get the best possible recommendations.
Who to Pick
The first decision you have is, who should you choose to write your recommendations? The key determinant here is how well the writer knows you. You need a recommender that can speak about you with authority. Someone who can lend insights into your thinking and writing, as well as your ability to make decisions and perform as part of a community. In other words, someone who can be specific about you and your skills. Note that there's no mention of how famous or important that writer is! Why? Because in actuality, it isn't very important. If you happen to know someone famous or powerful and they know you quite well, then that's a winning combination. But, if this famous person only knows your parents and doesn't know you that well? That's a resounding no. You're actually better off with your shift manager at a retail store. They can actually speak about the type of person you are and use actual examples from working with you.
A classic case comes from taking a class from a well-known "big-name" professor. The tendency is to want to choose that person as a recommender. But, if they don't know you, then they're not a good choice. The class TA that got to know you is a better option. On the surface, most people would say choose the professor. They're wrong. It all comes down to how well a person knows you. We've had multiple law school deans tell us about botched LORs where the recomender obviously knew little to nothing about the applicant. It ends up making you look bad.
How to Ask
Now that you may have some potentials in mind, the next step is asking for the letters. Prelaw Guru Peng Cheng wrote about this on our blog here. You can find solid tips on how to approach potential recommenders including how to write a brief cover letter to the recommender. In addition to what she has to say, we recommend adding a few lines asking your recommender to be as specific as possible when discussing your candidacy. This is really where your recommendations can stand apart from others. Our admissions consultants have seen far too many LORs that contain generic phrases. "John is an excellent student." "Jane performed well in class." "I feel confident that they can perform equally well in the demanding environment of law school." At first glance this doesn't sound terrible. It's certainly not horrible, but it doesn't say a whole lot about the person they're recommending.
Compare it to something like the following. "Jordan has been one of my favorite students of the last few years. They're eager to participate in class and often helps take the discussion to a higher level and in unexpected directions. They're well prepared and argues their point passionately, but without rancor. They keep me on my toes!" Language like this is a stark contrast from the other comments. It makes the former language look bland and somewhat hollow. The latter is much more of an endorsement. Which one do you think catches the eye of the admissions committee?
Foster Relationships Early
To go back to our first point, there's no way to get a killer recommendation from someone that barely knows you. We emphasize this point a lot, and for good reason! It takes time and effort. You can't expect to take a single class from a professor and get that stellar recommendation. This means you have to cultivate your potential recommenders over time. If you're in school, make a point to talk to your professors and TAs. Get to know them both in class and hopefully out of class. They're people too! Like everyone else, they enjoy meeting new and interesting people. Make sure you work on getting to know them just as hard as you'd work on learning the subject they teach. If you're out in the working world, make sure to form relationships with your managers and co-workers. Perhaps form a mentoring relationship with one of the more senior people in your company.