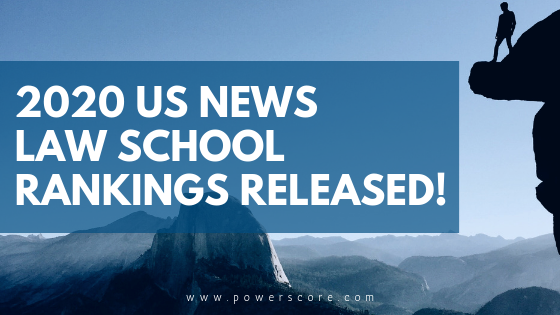 The 2020 US News Law School Rankings are out!  We'll break down some of the big news from the new rankings in a moment.  But first, here's our standard disclaimer about rankings. Please keep in mind that these rankings are just numbers put through an arbitrary formula that was created by a magazine that makes millions of dollars off of them, so use them at your own risk! 
The list below is numbered according to the new rankings, and the order for 2020 is listed on the far left. There is a column showing the position change (if any) from the 2019 rankings. Lastly, the columns to the right show the rankings for each of the prior seven years (2013-2019).
The 2020 US News Law School Rankings – Top 25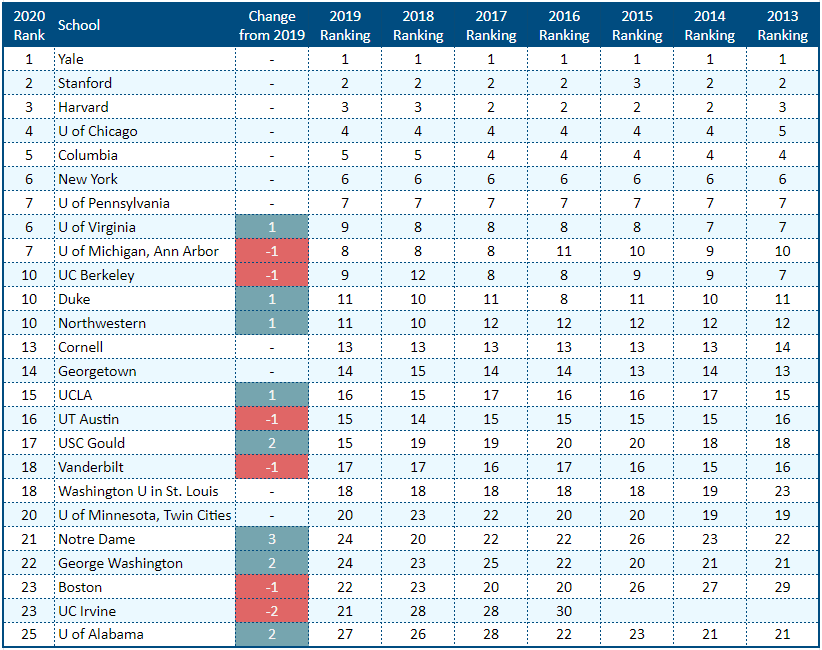 Note the consistency at the top. The first seven schools retained their rankings for the third straight year. The most notable change came at the bottom of the vaunted Top 14. But the movements were small, up or down a single spot.
While we only have the T25 listed above, outside that group the rankings tend to move in a more volatile manner.