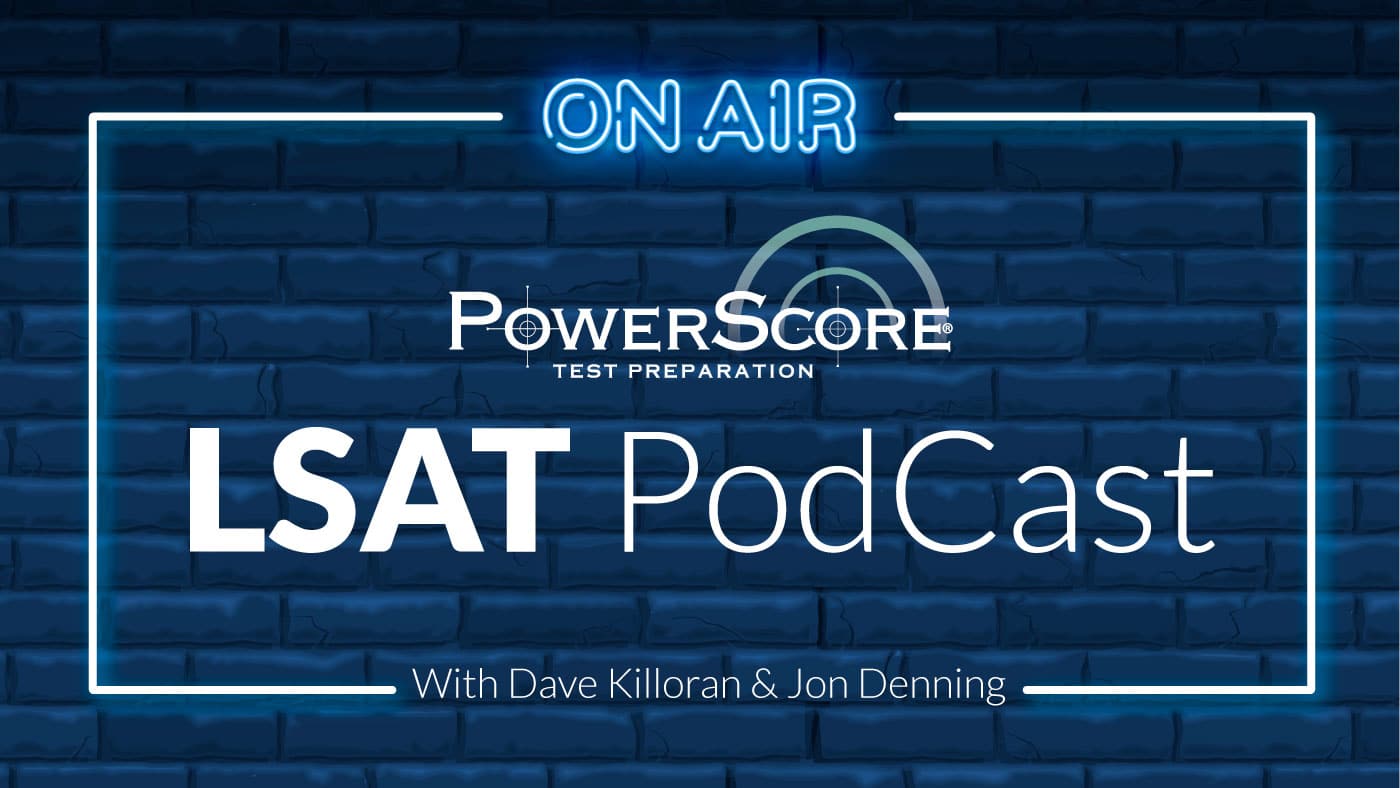 Episode 17 of the podcast features some game-changing news from LSAC concerning their new retake policies, severely restricting the number of times test takers can sit for the LSAT despite it being administered 10 times each year. While this information hasn't been made public by LSAC yet, we've got you covered with a detailed overview of precisely how these repeat limits will affect your prep plans.
You can find the episode embedded below, but make sure to subscribe/follow and rate/review on Apple Podcasts, Spotify, YouTube, or Stitcher if one of those is your preferred podcast platform! We are offering a special limited-time offer for any listeners who write a review or comment on any podcast platform. Take a screenshot of your review/comment and send it to lsatpodcast@powerscore.com and we will send you a special discount code to receive $20 off and free shipping (US and Canadian students only) for any of our 2019 LSAT Bibles and Workbooks! Offer available until 6/30/19.

0:00 to 5:21: Intro/Overview. The song of the day is the Geto Boys – My Mind Playing Tricks On Me, in honor of the death of Bushwick Bill and the crazy developments from LSAC this week.
5:22 to 23:13: This week in the LSAT world covers new June and July 2019 test taker numbers, the increase in repeaters versus first-time test takers (which comes up again later in this episode!), and LSAC directly addressing possible tablet malfunctions and potential problems at the testing centers.
23:14 to 52:44: Let's talk about LSAC's new repeater policy. The guys cover this breaking news in detail, and discuss how it affects test takers and why LSAC might have implemented this nightmarish new policy.
52:51 to 1:01:53: Yes, it's a discussion about scratch paper. Dave can't believe it's come to talking about scratch paper of all things, but what you don't know can hurt you, and so you need to be up to date on how scratch paper will be handled on the Digital LSAT.
1:01:54: Outro and thanks for listening!